Eye-catching Stats!
Curiosity wants 'you' to be the one that solves the problem.
When we want to know something, we don't book a course or read a book, we jump on our phones and go online, usually to Google or YouTube.
It's recognised that only a small proportion of workplace learning is achieved through Formal Learning, that's in the classroom and through eLearning.
Pretty much 100% of your effort and resource is
spent delivering just 10% of workplace learning.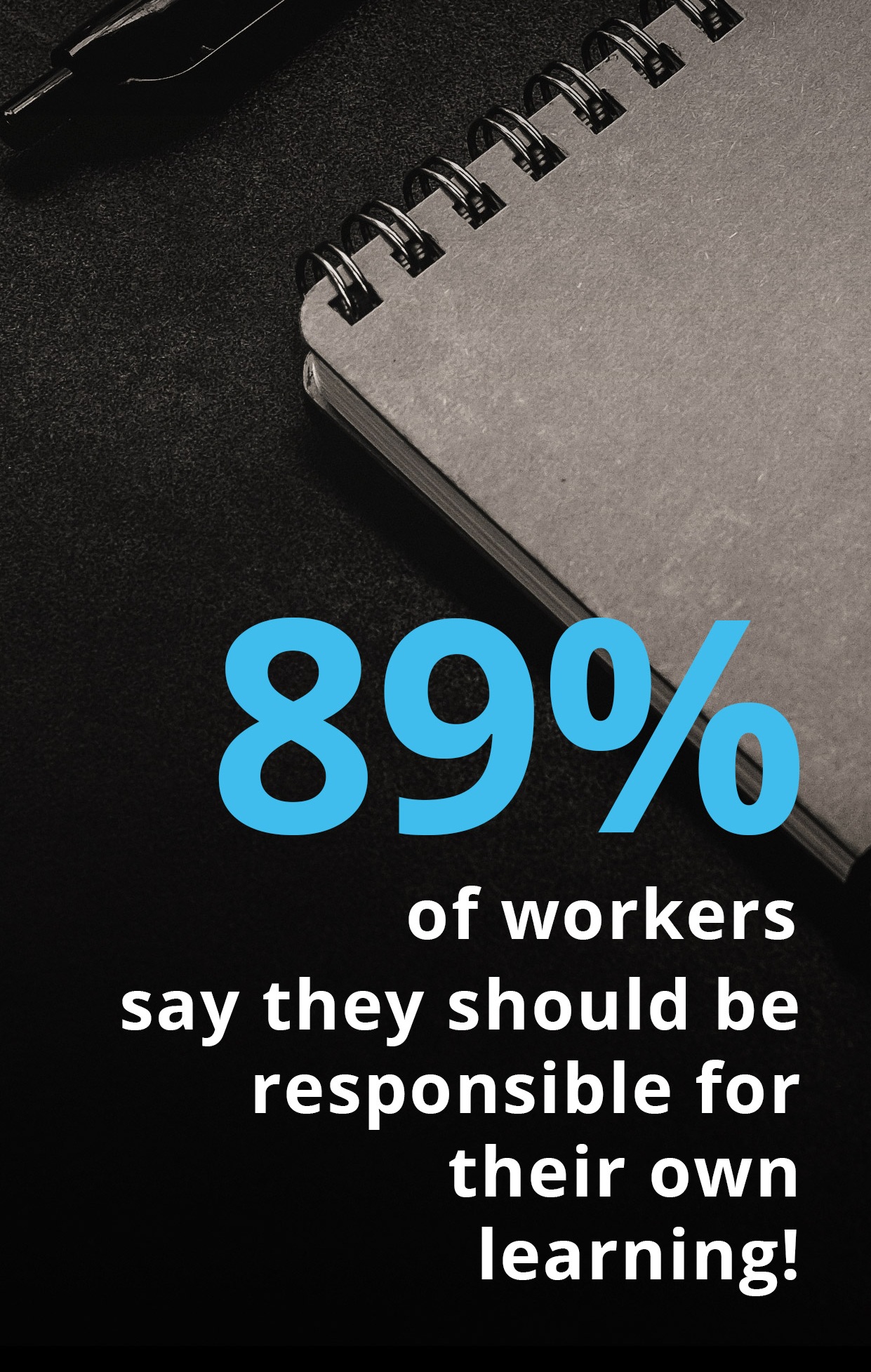 Isn't it time to use a proportion of this time and resource to support the Modern Learner?
The new generation of tech savvy, Modern Learners are emerging, with very different expectations. With a 'What's in it for me?' attitude, they want to drive their own learning journey.
Learners tend to have a self-motivated and self-directed curiosity for continuous workplace learning, at their own pace!
An experience sticks in someone's mind, engages and inspires and is remembered – it's a personal experience. We've seen a self-service revolution in customer service, where more than 80% prefer to manage their relations with a business online.

As learners take more responsibility for their learning journey, self-service become the expectation.
Bersin's exploration the Modern Learner found that 70% already use their smart phone to access just-in-time solutions to workplace problems.
The downside, according to McKinsey is the workforce spend up to 1.8 hours everyday trying to locate that information.
Isn't it about time we put more resource into supporting these Informal Learners to provide trusted, curated, agile content in one place?
Our Knowledge Bank App is a forward thinking, innovative solution to support 'Find It' Informal Learning.

We've created a place where a company's knowledge can be housed and governed by L&D departments, creating blended workplace learning, ensuring great learning outcomes.

Imagine a world where workplace learning & support materials are delivered as conveniently and seamlessly as music on Spotify or films on Netflix?

Its already happening!

We are developing our Knowledge Bank App for clients such as McLaren to support Informal Learning.
Our next Blog post will highlight what a Knowledge Bank is, and the benefits it can bring to your employee's learning journey.
In the meantime, have a look at some of our Stats, they're quite eye-catching!
If you'd like more information, please do contact us now, for an informal chat or to set-up a meeting.